ICACAR 2018 Things to do
Things to do
Grand Palace & Wat Prakeaw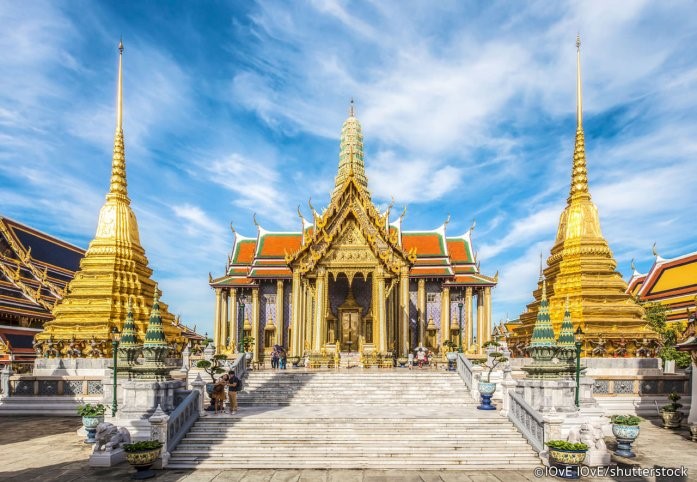 Overview: The robes on the Buddha are changed with the seasons by HM The Kingof Thailand, and forms an important ritual in the Buddhist calendar. Thai Kings stopped living in the palace around the turn of the twentieth century, but the palace complex is still used to mark all kinds of other ceremonial and auspicious happenings.
To avoid dissappointment, you can purchase your ticket in advance via online ticketing or at the Ticketing Counter, Concourse Level.
Open Time: Daily 08:30 - 15:30 Read more at:
Price: Tickets sold from 8:30 - 15:30 and cost 500 baht! One ticket includes entry to Vimanmek Palace and Abhisek Dusit Throne Hall.
Location: Location: Na Phra Lan Road, Old City (Rattanakosin)
Wat Arun (The Temple of Dawn)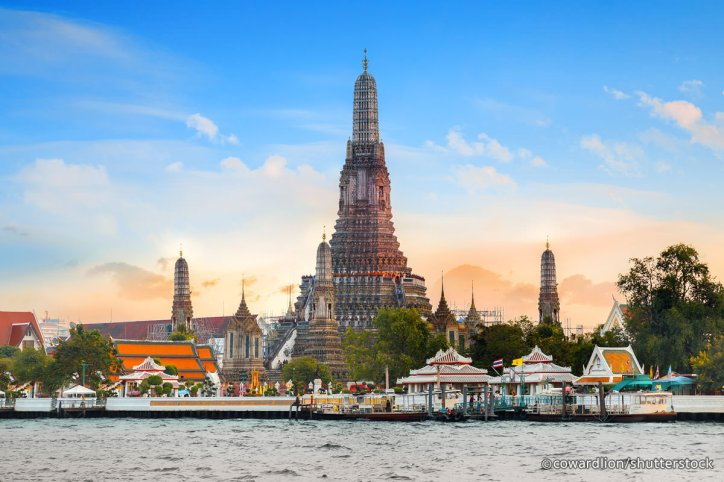 Overview: Wat Arun, locally known as Wat Chaeng, is situated on the west (Thonburi) bank of the Chao Phraya River. It is easily one of the most stunning temples in Bangkok, not only because of its riverside location, but also because the design is very different to the other temples you can visit in Bangkok. Wat Arun (or temple of the dawn) is partly made up of colourfully decorated spires and stands majestically over the water. Wat Arun is almost directly opposite Wat Pho, so it is very easy to get to. From Sapphan Taksin boat pier you can take a river boat that stops at pier 8. From here a small shuttle boat takes you from one side of the river to the other for only 3 baht. Entry to the temple is 100 baht. The temple is open daily from 08:30 to 17:30.


Open Time: 08:00 -17:3
Price Range: 50-100Baht
Location: Jalan Puncak, Off Jalan P. Ramlee, Kuala Lumpur City Centre, Lumpur Malaysia
Floating Market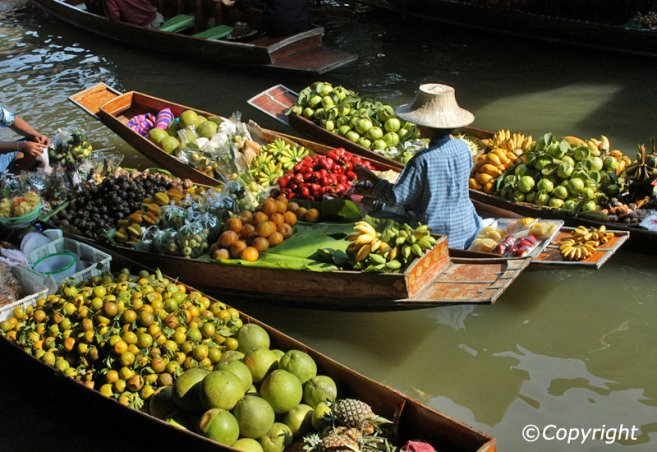 Overview: Even though transactions are more concerned with tourists rather than locals these days, the floating market;boats are still piled high with tropical fruit and vegetables, fresh, ready-to-drink coconut juice and local food cooked from floating kitchens located right on the boat. To enjoy the atmosphere without haggling over prices, try relaxing on a guided boat tour of Damnoen Saduak market. Floating markets are Taling Chan Market, Bang Ku Wiang Market, Tha Kha, and Damnoen Saduak.
Open Time:free
Price: --
Location:Chan Market, Bang Ku Wiang Market, Tha Kha, and Damnoen Saduak.
Chinatown (Yaowarat)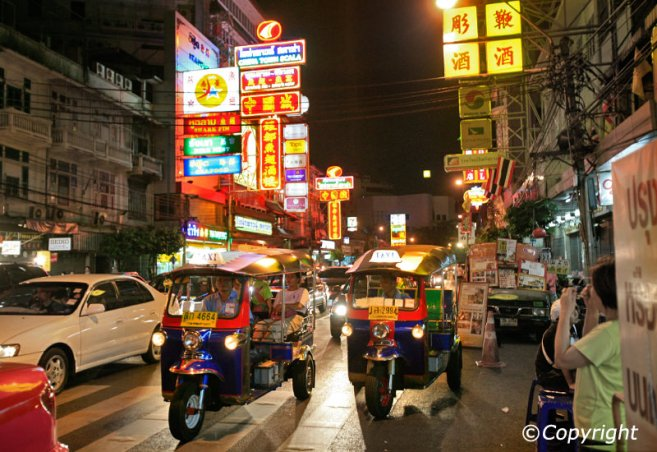 Overview: Bangkok's Chinatown is a popular tourist attraction and a food haven for new generation gourmands who flock here after sunset to explore the vibrant street-side cuisine. At day time, it's no less busy, as hordes of shoppers descend upon this 1-km strip and adjacent Charoenkrung Road to get a day's worth of staple, trade gold, or pay a visit to one of the Chinese temples.
Packed with market stalls, street-side restaurants and a dense concentration of gold shops, Chinatown is an experience not to miss. The energy that oozes from its endless rows of wooden shop-houses is plain contagious – it will keep you wanting to come back for more. Plan your visit during major festivals, like Chinese New Year, and you will see Bangkok Chinatown at its best.
Open Time: free
Price: --
Location: Charoenkrung Road, Bangkok.
Wat Pho(Wat Phra Chetuphon)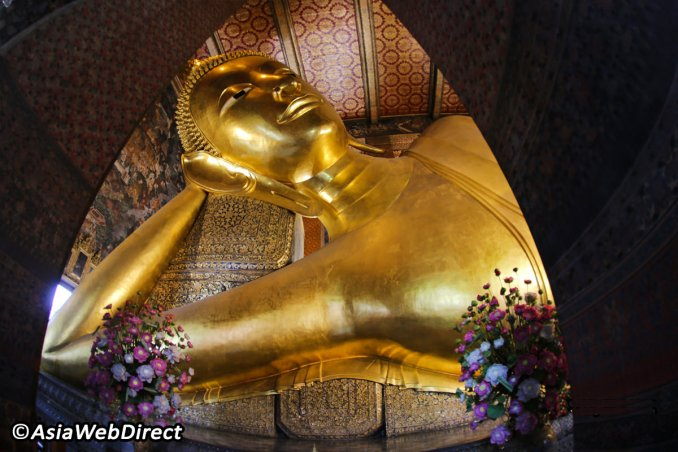 Overview: Wat Pho (the Temple of the Reclining Buddha), or Wat Phra Chetuphon, is located behind the Temple of the Emerald Buddha and a must-do for any first-time visitor in Bangkok. It's one of the largest temple complexes in the city and famed for its giant reclining Buddha that measures 46 metres long and is covered in gold leaf. It's an easy ten minute walk between here and the Grand Palace, and we recommend coming to Wat Pho second, because even though the golden Buddha here is just as popular many people don't take the time to wander around the rest of the complex so the experience tends to be far more relaxing. This is also a great place to get a traditional Thai massage. Wat Pho is often considered the leading school of massage in Thailand, so you really are in good hands here..
Open Time: 08:00 and 17:00
Price: 100 baht
Location:Maharat Road. Close to the river (about a half mile south of the Grand Palace), Old City (Rattanakosin)
Chao Phraya River & Waterways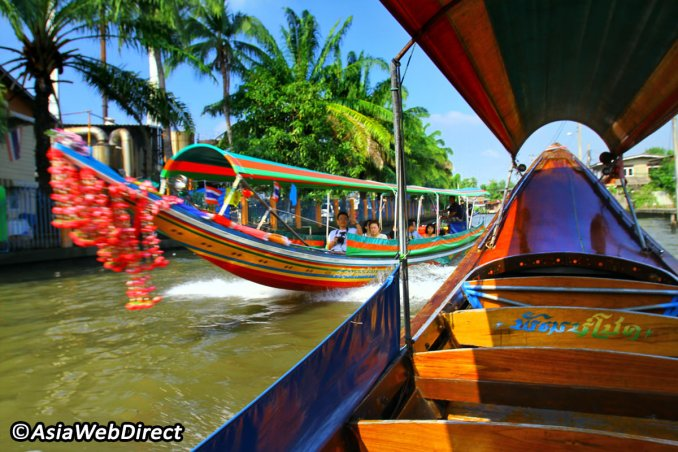 Overview: The 'Venice of the East' nickname in fact predate Besso's scribblings by hundreds of years. However, though it is unclear when exactly the phrase was born, it is clear that no tourist guide since (book, person or website) has been able to resist this captivating cliche. Like Burma's 'Mandalay', it evokes the romance of the Orient, only Bangkok-style: of languid sampans drifting down tree-lined canals, of stoic locals living next to them in floating wooden shophouses, of city life before the advent of tuk-tuks and traffic jams. But does the Venice of the East still exist? Yes and no. Many canals were drained or filled because of the risk of cholera they posed, or to make way for badly needed roads. Unlike the city's Chao Phraya River, little or no trade passes along those that remain. However it's not a tale of total stagnation. In places remaining khlongs are, though pungent, still picturesque. Old bridges survive, crooked houses still crowd the waters edge. For a few measly baht you can whiz past them, engulfed in noise and heat and fumes, rancid water flying toward you as the boat surges forwards (for speed and sheer exhilaration they put Venice's gondolas to shame!). Or take a gentle stroll along canal paths, peeking with every few steps into a new home, stepping as you go over shoes or passed elderly ladies watering potted plants. The 'Venice of the East' isn't dead - but just how much is left? Which khlongs still have taxi boats? Can you use them to sightsee, shop or cheat the city's notorious traffic? Is there much of interest along them? Read on to find out...
Open Time: free
Suggested Duration: --
Location:Chao Phraya River & Waterways


Chatuchak Weekend Market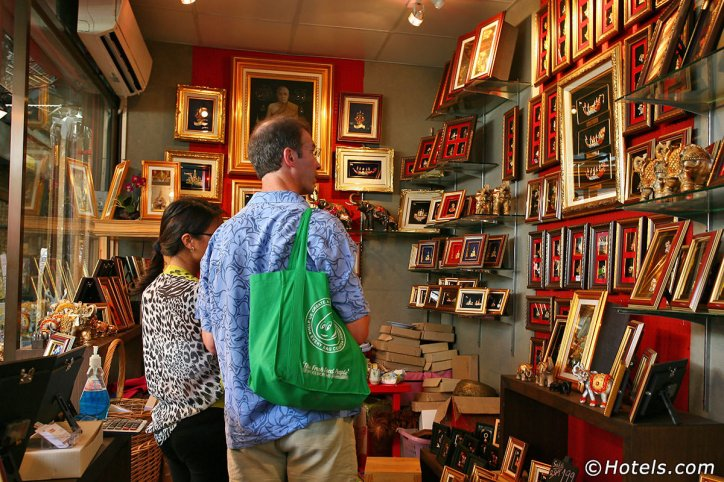 Overview: Once only popular among wholesalers and traders, Chatuchak Weekend Market has reached a landmark status as a must-visit place for tourists. Its sheer size and diverse collections of merchandise will bring any seasoned shoppers to their knees – this is where you can literally shop 'till you drop'. The 35-acre (68-rai) area of Chatuchak is home to more than 8,000 market stalls. On a typical weekend, more than 200,000 visitors come here to sift through the goods on offer. Veteran shoppers would agree that just about everything is on sale here, although not all at the best bargain rates. But if you have one weekend in Bangkok, squeeze in a day trip to Chatuchak Weekend Market and you will not be disappointed.
Open Time: 09:00 - 18:00(Weekends),18:00 - 24:00 (Fridays )
07:00 -18:00(Wednesdays,Thursdays,)
Price:--
Location:Chatuchakn market, Bangkok
Khao San Road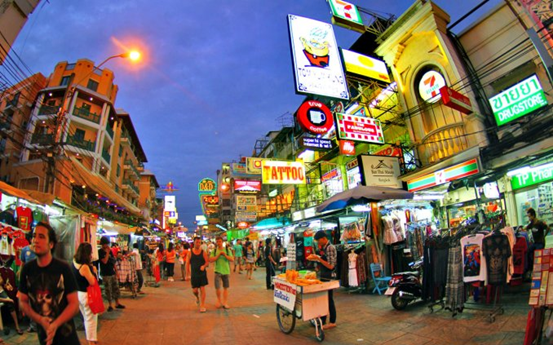 If Bangkok is a city where East greets West, then Khao San Road is the scene of their collision, the place where they jostle for superiority and poke one another in the eye. With travellers from every corner of the modern world, sleek clubs playing sophisticated sounds, eclectic market stalls, converted VW cocktail bars, and foods tamed to suit the Western palate, it may seem clear who won the fight. However, whether you're a hard-up farang (foreigner) or open-minded Thai, its irrepressible energy and carefree vibe makes it well worth a visit
Soi Cowboy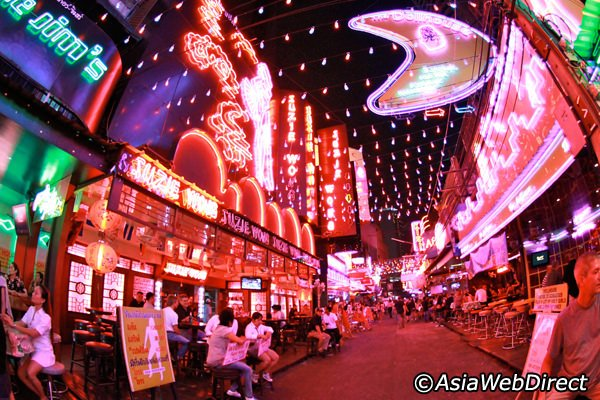 Overview: Soi Cowboy was named after the cowboy hat-wearing African-American who opened the first bar here in the early 1970s, this red-light district has a more laid-back, carnival-like feel to it than Patpong or Nana Plaza. Flashing neon lights up a colourful streetscape of 20 or so A go-go bars that line its sides. Don't be shy, it's pretty easygoing and open-minded, entry is always free and drink's prices are fixed. Soi Cowboy is just next to Terminal 21, a very popular new shopping mall, so just cross the street and see it for yourself... or use Terminal 21 as an excuse to have a quick peek. Remember, you might not see this again anywhere else in the world!
Open Time: --
Price: --
Location: Located just opposite of Terminal 21 and less than 100 metres from Sukhumvit Road, between Asoke Road and Sukhumvit Soi 23 (the nearest Skytrain station is Asoke, or MRT station Sukhumvit).

Jim Thompson's House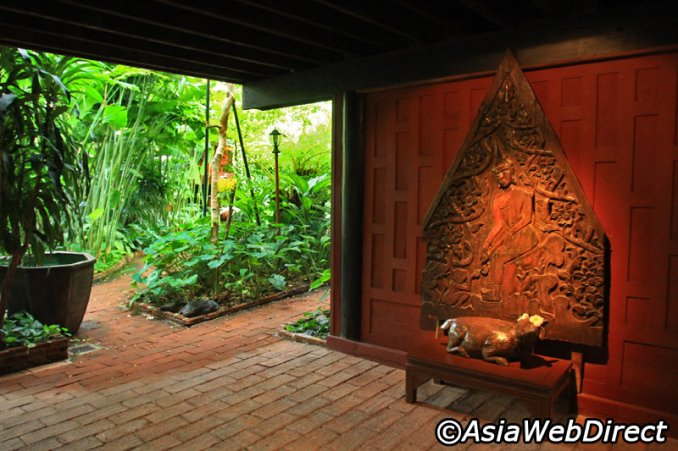 Overview: Jim Thompson House - The lovely garden-enclosed compound sitting on the bank of the Saen Saeb Canal would have gone completely unnoticed, had it not been for a legacy left behind by a middle-aged American man named Jim Thompson. His elegant residential enclave, comprising six traditional Thai teakwood houses transported from Ayutthaya and Bangkok's Ban Krua community, echoes Jim Thompson's 30-year love affair with Southeast Asian art and cultural heritage. An architect by training and an avid collector of Asian objets d'art, Jim Thompson's keen eyes and flair for design breathed life into everything he touched. After his discharge from military service in 1946, Jim Thompson decided to settle down in Thailand, where he dedicated over 30 years to reviving Thai silk – then a dying cottage industry – and introduced it to the world's most respectable fashion houses and catwalks in Paris, New York, London and Milan. The same goes for his Thai house, which was no ordinary teakwood villa complex filled with incongruous collections of antiques, but a breathing museum – even then – that embodies Jim Thompson's life-long passion and whimsical design choices. One day in 1967, while at the height of his success, he mysteriously disappeared into the Malaysian jungle, and thus began the legacy of Jim Thompson…
Open Time: --
Price: --
Location: bank of the Saen Saeb Canal, Bangkok
Important Date
Full Submission: July 26, 2018
Abstract Submission: July 20, 2018
Author notification: within 2 weeks
Final version: August 25, 2018
Registration: August 25, 2018
Main conference: Jan. 18-20, 2019
Committee
| | | |
| --- | --- | --- |
| | | |
| Prof.Alessandro Casavola | Dr.Victor M. Preciado | Dr.Juan Manuel Corchado Rodríguez |
Join US
Distinguished experts are welcome to join in and work on the international review boards of ICACAR 2019 and serve as a scientific committee member of us, Please send you cv to icacar@iased.org